Testimonials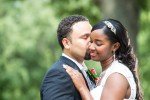 The Hecker Wedding
Cory was very professional! Our photos came out fabulous, and I would definitely recommend Cory to any bride! He is definitely reasonably priced.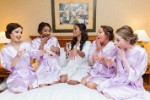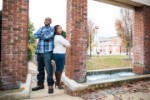 The Fitzpatrick Wedding
Cory and his team were excellent from beginning to end!!! They provided the photography services for our engagement shoot, bridal portraits, and wedding. We couldn't ask for someone more professional, expedient, and with better quality photography!! When contacting Cory he would respond almost immediately. We unfortunately had an issue with our original wedding venue closing 2.5 months before our wedding. Cory offered help/suggestions for a replacement venue. He provided what we asked for and more. I would highly suggest Idol Image Wedding Photography to anyone!!!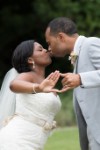 The Hudson Wedding
The video Cory created for our wedding day was beyond anything we could have ever imagined or asked for. We will be eternally grateful for his attentional detail, instinct, and timely delivery. Thank you for creating a video that we will cherish forever and that makes me cry each time I watch it!
Valencia and Joshua (Wedding and Bridal)
This photography team was a pleasure to work with. They were on time the day of the wedding ready to work! I would recommend them to anyone whose looking for professional wedding, bridal or engagement photos. Great photographer!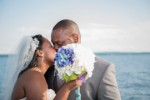 Gretchen and Kelvin Update (Wedding)
UPDATE AFTER WEDDING: Idol Image Weddings exceeded all our expectations and beyond. Our pictures were returned in timely manner and the quality of our pictures were simply breathtaking. The professionalism and attention to details was simply superb. I would definitely recommend Idol Image Photography for anyone's wedding.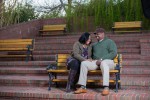 Gretchen and Kelvin (Engagement)
I'd give Idol Image 100% for their professionalism, promptness and attentiveness to detail. We enjoyed our photo shoot so much!!! So much so we can't wait for them to capture our upcoming wedding!! UPDATE AFTER WEDDING: Idol Image Weddings exceeded all our expectations and beyond. Our pictures were returned in timely manner and the quality of our pictures were simply breathtaking. The professionalism and attention to details was simply superb.I would definitely recommend Idol Image Photography for anyone's wedding.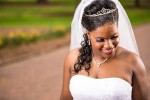 Deanna and Nate (Wedding, Engagement and Bridal)
Cory Smith and Idol Image Weddings exceeded our expectations for what we wanted from our photographer. He was professional from the beginning and really showed an interest in his work. Bridal portraits, engagement photos, and wedding pictures were amazing and we got them back in a timely fashion. He made sure we had exactly what we wanted. Their work is good quality for a reasonable price.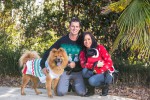 Tasha and Matthew
My fiancé & I had a great shoot!! We love our Photo Christmas Cards!! Look forward to using you again :)
Tanya and Lavasha H
Very professional and organized. My guest complimented me on how professional they were and how many pictures they captured. I received my pictures in a timely manner and my album was amazing. I will be using them again soon.
Tanya and Lavasha (Wedding and Bridal)
OMG what can I say......we had a amazing time with the Idol Image team and Cory Smith kept me informed and helped me out with so much other stuff. The staff was very professional and my guest had a blast with them. The pictures came out amazing and my album was beautiful. When I say I look at my pics everyday and feel like I'm back in each moment it is the truth. Thank you Cory and your team for an amazing day and beautiful memories.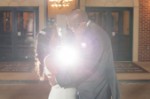 The Prout Wedding
Cory photographed our wedding this April...all I can say is WOW!!! Thanks so much for your service.
The Wilkes Wedding
Cory is amazing videographer and person ! We had so much fun with him this past weekend at my wedding from the beginning to the end & we highly recommend idol images for any and everybody who asks!!! Thank you , again , Cory !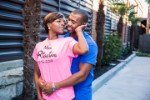 The Riggin's Couple
Cory is amazing!! He is very professional and extremely creative. My photos are so gorgeous. I can't believe they came out so good! Cory has true talent and you can definitely tell that he loves what he do. I will never ever ever go to another photographer!!!! Thanks again Cory you rock!!!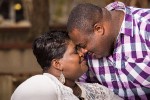 Rochelle H. (Engagement)
Cory Smith was very professional, he was on time. He made sure to capture my good side of course. When we viewed our pictures we were very very pleased.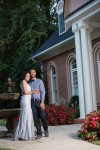 Yami A. (Engagement Party)
Very friendly and professional service, makes sure the customer is satisfied! Also amazing photography quality. Keep up the great work!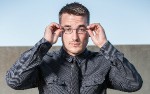 Conrad M. (Christian Recording Artist)
I can't even begin to describe how incredible my experience was with Idol Image Media Group... As a former photographer I enjoyed his professionalism and speed. He set up lights and moved them around until the lighting was pretty much perfect. He even let me preview some on the spot to make sure he was capturing what I was looking for. He knows his stuff...Trust me I know, because I secretly quizzed him to see what he would say & he has an incredible eye for shooting in general. He is an out of the box kind of photographer, so if you want some work that screams unique then you need to book his services. #realtalk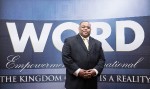 Michell P. (Family)
Cory Does outstanding photography work. He has done several shoots for both my family and our church and every time he has produced wonderful work! I highly recommend him as the photographer for your event!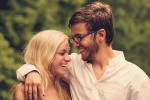 Jonah F. (Couple)
"Cory Smith of Idol Image not only knows the amazing art of photography exceedingly well, but Cory also has a humble and warm personality that makes one feel natural and comfortable to be themselves. It was beyond a pleasure to get to know and work with him. I highly recommend!"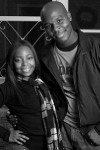 Kerington A. (Graphic Designer, Couple)
his pictures are amazing. He's very talented, and will give you his very best.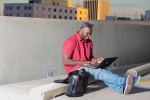 Allyn A. (Graphic Designer)
Not only does this business create awesome and consistent photography, but the owner's a pretty cool dude! Nothing beats picking a business that genuinely cares about the growth of what you're doing, and IIMG does a great job at it!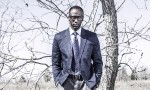 Dzyne By God (Recording Artist, Choreographer)
Great quality work and very creative with his work. Good turnaround time and great pricing! Love working with him.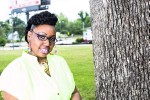 Tiffany W. (Clothing Designer, Graphic Designer, Recording Artist)
Working with Cory was pleasant. He didn't rush me, he was very professional, and my photos came back stunning. I wouldn't think twice about working with him again.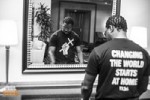 Christopher Davis (Graphic Designer, Recording Artist)
Idol Image Media Group LL did a wonderful job on my photo shoot and music video shoot! I can't wait to get the next one done! He was very patient and helpful to me during the entire process.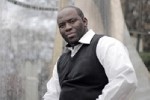 Minister Lawrence Rush (Recording Artist)
My experience using Idol image Media Group has been very pleasant and positive. I am a professional and look for certain things when I do business with anyone. I can say without hesitation, Cory met all of my expectations. He was on time, friendly to everyone, had a vision for our shoot, knew how to get the look for each picture, and the finished product was high quality and great! I would definitely consider using him in the future.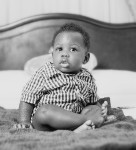 Crystal B. (Family)
I always have a wonderful experience when I have my photos done by Cory. He gets it done in a timely manner and he makes you feel comfortable having your pictures taken. I was very impressed with the quality equipment that he used and my photos always turn out great. I would recommend him to anyone.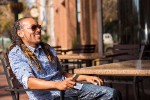 Christou DaKeeng (Recording Artist)
Idol Image Media Group gave a photo shoot freaking out of this world! Each photo I received was high quality and will definitely stand out in whatever use I need of the photos. I was above satisfied with the final product.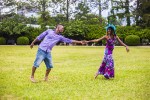 Roderquize C. (Actor, Couple)
Cory did a Gre88888888 Job!!! :-) :-) :-) :-) Very professional!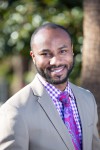 James (Business)
If you are looking for more than just photos on paper and you are hopping to capture the best moments that can bring to life the old saying "a picture is worth a thousand words" then I 100% endorse Idol Image Media Group LLC to you. Working with Idol Image Media Group has been the best photo shoot I've ever experienced. If you have friends, family or an organization with any type of event coming up Idol Image Media Group LLC is the perfect fit for you.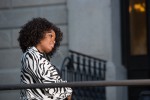 Runita (Business)
Oh my goodness I just looked at my proofs that Cory took for my Business Website and all I can say is amazing. Thank you Cory doe bringing my Vision to life. My website is going to look be dynamic because of the life that you have given through your photos. I will definitely continue to use your services and refer my clients to you. I'm ready for the next shoot.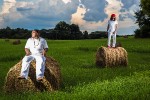 Fresh (Recording Artist)
I def like working with you man. The pictures turned out great and the chemistry was really good even though it was our first time meeting. I'm sure we will be working together again soon.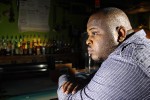 Al Tunes (Recording Artist)
5 Stars!

Kendra L. (Family)
"Idol Image exhibited true professionalism and a visionary eye during our photo session. The session was terrific and the pictures were phenomenal."

SoufChase (Writer/Poet)
"Idol Image was open-minded and completely invested in the artistry we wanted to capture with our project. Match that with their speedy turn-around on the product. Idol is easily my "go-to" for all videography needs. Bluh!" - SoufChase.com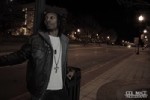 Brandon B. aka Lyricz (Recording Artist, Dance Choreographer)
"It was a great experience. The environment made the captures better and the mood easier to work in. Great in so many words -Lyricz-"
Alexis W. (Family)
Service was very professional and timely. Thanks for the pleasant shoot and awesome photographs. :)
Terri T. (Business Owner)
Excellent photography! Very professional and creative. I would recommend his services for anyone willing to pay for quality work, and trust me, it's worth it.
DJ T.Mobile (Wedding DJ)
Really good to work with.. Great communication and his visions are really excellent. Would work with again in a heartbeat.
AC The Future (Recording Artist)
"Very easy to work with! Passionate about bringing your vision to life!"
Bridget W. (Family)
Very passionate about his craft and photos look great!
Jarrian W. (Recording Artist)
One of the best with the camera I've ever met. your next photo shoot, event, wedding, music video or any services that you need a camera man for book this man.
Jason J. (Couple)
Great Photographer. Pays attention to detail!
Tiffany (Family)
Loved our session with him! Very patient and warm, my family enjoyed the time spent with him while we took pictures. He made us laugh and you could see the enjoyment through is actions and his work.
Kayla (Family)
Excellent turn out of the photography of my family and I. Corey captured everything that I wanted. I would definitely recommend him for children and couple photos.
Amy (Family)
Excellent work done given a short amount of time! We couldn't have been more satisfied! Great work Cory! Already thinking about planning the next shoot!